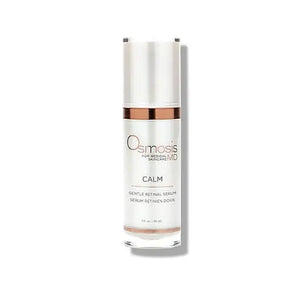 Introduce the rejuvenating power of retinaldehyde, the best form of Vitamin A for skin, with this sun-safe anti-aging serum.
Osmosis Calm is our most gentle Vitamin A Serum designed to rejuvenate deep into the skin. Containing antioxidants and many soothing botanicals to restore the lipid barrier and reduce inflammation all while encouraging the skin's natural cell renewal process.
Osmosis Calm Gentle Retinal Serum can be used for rosacea, skin tightening, or as an anti-aging serum.