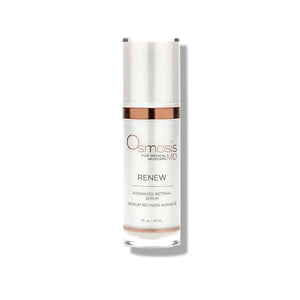 Spoil your skin with the most advanced, age-reversing formula available. Using the highest possible potency of our liposomal retinaldehyde.
Osmosis Renew offers sun-safe, barrier protecting, DNA preserving technology. Which is proven to stimulate collagen 1000 times more than regular retinols. 
It's designed to increase nutrient delivery to the skin enhanced by a pharmaceutical-grade delivery system. Delivering 9 holistic scientifically validated collagen stimulators and 7 potent antioxidants far beyond the surface layers. Creating real, lasting changes.