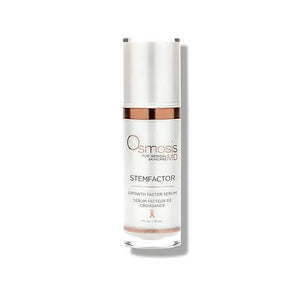 Known as the 'fountain of youth' in a bottle. Osmosis Stemfactor Serum is one-of-a-kind. Powered by over 600 growth factors and skin peptides. With advanced technology to rejuvenate, heal, and protect for visibly younger-looking skin after just one use.
This growth factor serum will bring your skin back to life. You won't know how you lived without it.
Osmosis Growth Factor Serum can be used for a lot of skin conditions. Including anti-aging, rosacea, and as a preventative skincare product.