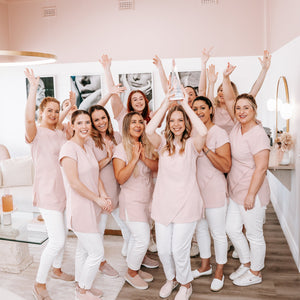 Skin support at home!
We have moved online to be able to continue supporting you from home & are now taking virtual one on one personalised skin consultations.
Our advanced Skin Consultations are required for anyone wishing to purchase professional products from our skin store & are also recommended for new & returning clients to guide you on the right path towards clear & healthy skin while checking in & reassessing your current home care systems to enhance your results with DIY facial treatments.
LET'S TALK SKIN - Contact our team on 0479001922 to schedule your advanced skin consultation on Zoom or FaceTime today!
*Skin Consultations are fully redeemable on products from our clinic and store.